Finding a Fresh Start Along the Lincoln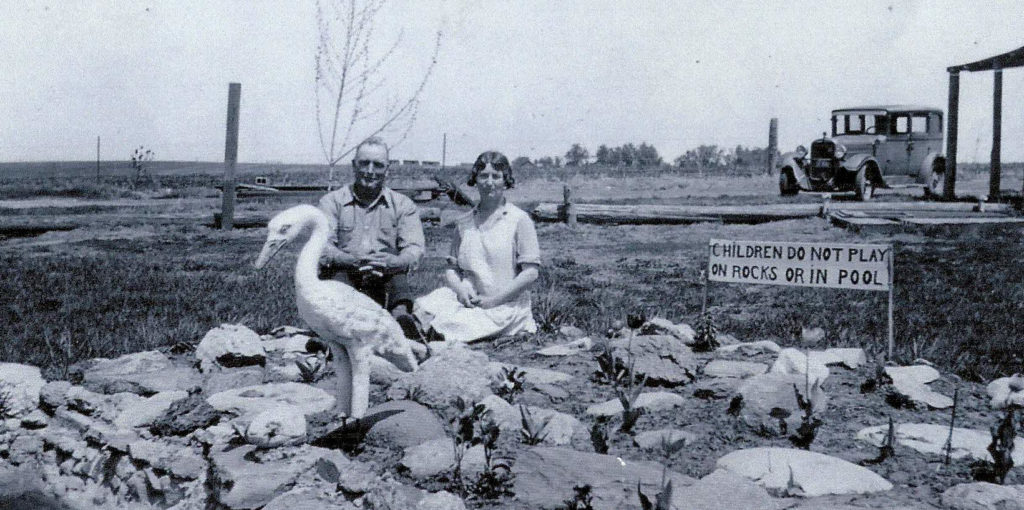 The Carroll County Historical Society recently received a copy of Raymond AmRhein's memoir recounting his childhood days in Carroll during the 1930s. Entitled "Names Evoke Memories," it records the roundabout journey with his family from Indiana, through Alabama, Texas, Oklahoma, Kansas, and Nebraska to Iowa. Coming into Carroll on Hwy 30 during a storm, their first night was spent at the Lincoln Highway Tourist Camp on the west side of town. Just a few weeks earlier the Historical Society had received photos of that tourist camp taken in the late 1920s and early 1930s. It was owned and operated by Bob and Minnie Steele.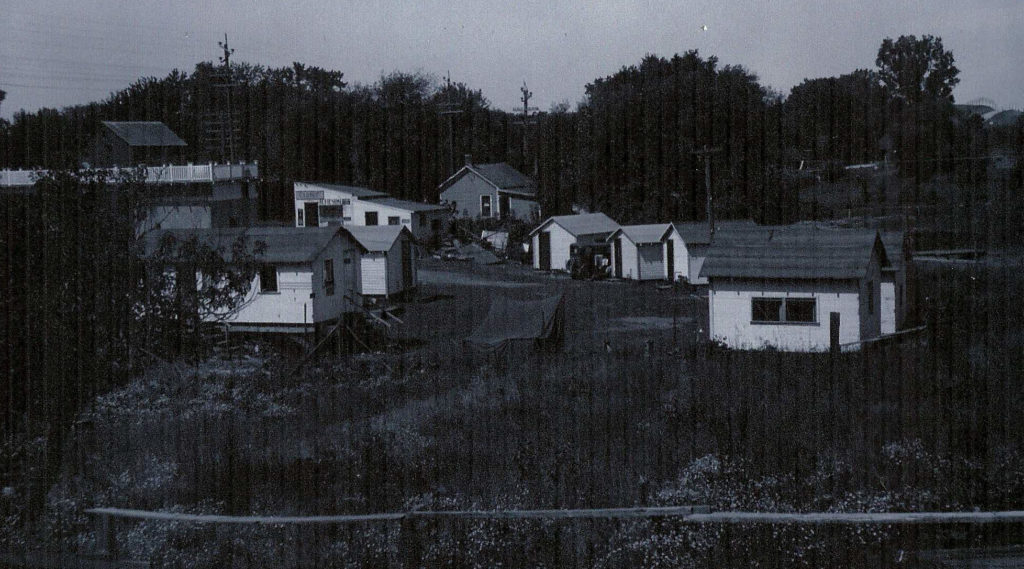 What follows are excerpts from the memoir that traces the journey of a young family who, in 1928, after falling victim to the farm depression of the 1920s, traveled the Lincoln Highway to search for a new ginning, and found it in Carroll, thanks to the neighborly kindness of the owners of the Lincoln Highway Tourist Camp.
They (Raymond's parents) turned east into Iowa at Council Bluffs and chose Highway 30 to carry them hopefully to the greener pastures they envisioned. We entered Carroll on Highway 30.
On the day we arrived, it was raining. Mother and Dad decided to wait out the storm at Bob Steele's tourist camp, which was located on Third Street near the intersection then of Highways 30 and 71. Highway 30, a graveled road, entered Carroll on Third Street from the west. Highway 71 from the south, also a graveled road, entered by turning east onto Third Street. The two highways proceeded easterly together on Third Street into Carroll. The camp was between the Mitchell residence on the west and the Winneke bottling works on the east. Bob and Minnie Steele convinced Mom and Dad that when the storm had passed they should not be in haste to leave. Carroll County just might be those greener pastures that had been eluding them.
Of course, when we arrived in Carroll, we knew no one, and my father and brothers, Roland and Russell, had no jobs. Bob Steele came to the rescue. … The employment he found for them was cutting cockle burrs in (a nearby) corn field. Russell, had no jobs. Bob Steele came to the rescue. … The employment he found for them was cutting cockle burrs in (a nearby) corn field.
One of the names remembered by AmRhein in his memoir was Franzwa, which "conjures up great memories of the village blacksmith. As a youth, I always looked forward to the visits to the Franzwa blacksmith shop to have equipment repaired or horses shod." Like his parents, Raymond would search for greener pastures. He left Carroll for California in June of 1940, the year after he graduated from Carroll High School with the Class of 1939. He kept in contact with his classmates through class reunions, either in person or by phone. He died in 2005.